YSL Tactile Tour
by Buna Dahal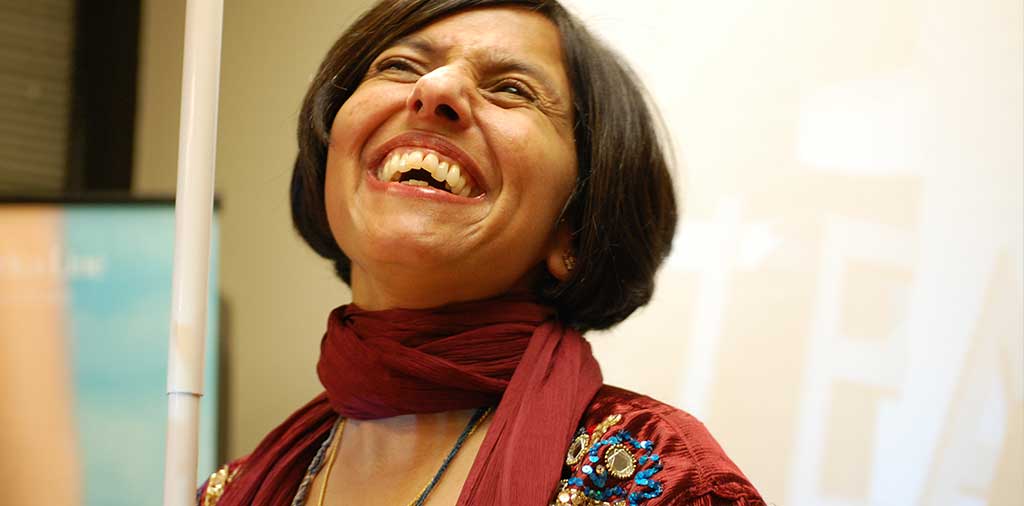 Fashion is dependent on sight and memory. Yet the common notion that the blind are not interested in fashion is unfortunate and wrong. We (blind and visually impaired) grasp this element of beauty with different senses. Fortunately we have allies within the Art community; it is remarkable for the Denver Art Museum to offer Yves Saint Laurent's artistic talent tactilely. As a blind art lover I was like a little kid in a candy store during the YSL Tactile Tour. Laying chiffon against my bare skin, touching decorative buttons on fabrics, learning about colors, feeling patterns, and exploring designs through my fingertips allowed me to appreciate YSL's creativity on a greater scale! Tactile models of his signature pieces were reprinted on the Sensational Black Board™ and were available in the tour –these models added sustenance to the hands-on experience by helping me to draw pictures in my brain. I will treasure these impeccable memories in my heart. For example, Yves Saint Laurent's logo -YSL. The second my right index finger traced a tactile model of his logo, and I figured it out "Y S L = Yves Saint Laurent." This hit the spot and fulfilled my hunger for knowledge as well as understanding. I saw –in a swift "ah-ha" moment– that all great designs create a legacy and this insight gave me a wonderful sense of involvement in the movement of fashion. Here the incredible tactile tour reached its full circle -I will cherish this moment forever.
Interview with Greg Moody on CBS Channel 4 Denver
https://www.youtube.com/watch?v=8z4gBM_ko7Q
Denver Art Museum article by Ashley Pritchard: "OK to Touch in Yves Saint Laurent Tactile Tour"