Home Coming
by Buna Dahal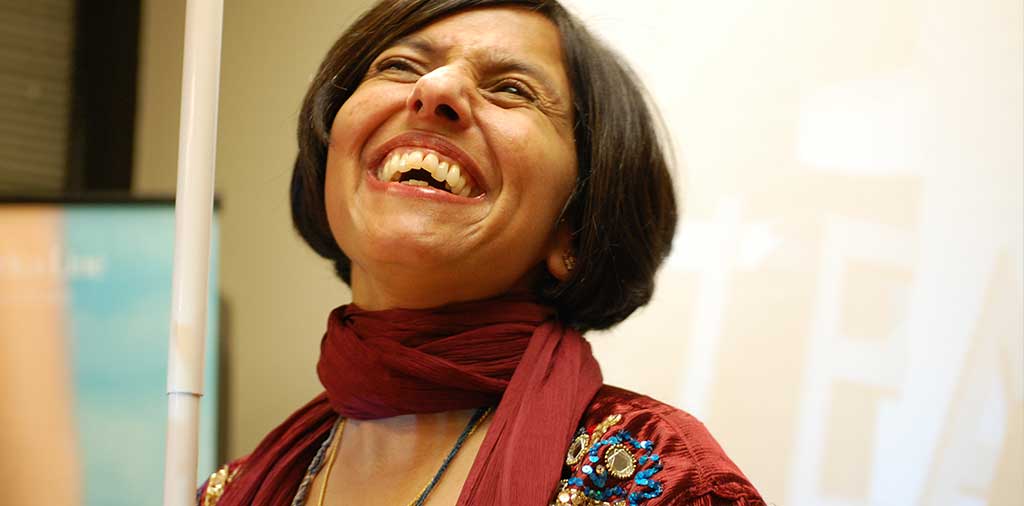 I am still in awe of the respect my Alma mater has shown me by including me in the Inaugural Distinguished Alumni Class from the College of DuPage (COD). Thank you to my classmates, my mentors and the COD leadership for your love, belief, respect, and confidence in me.
The College of DuPage is a home away from home where I began my American journey through learning in the classrooms. Even though I was Nepalese international blind student who could barely communicate in English, I had aspirations to succeed in America.
I still vividly remember the time when I inserted 50 cents in the vending machine to buy pop and pulled out a soda instead. A fellow student came to my assistance -I argued that I wanted pop not soda because I was hungry not thirsty. She explained to me that pop (not popcorn!) and soda are synonyms for the same style drink – and my understanding of the true value of a college education began. It is the opportunity for human connection and to learn from each other that moves us forward, and not just what you learn in class or from books.
Growing up as a blind child, the value of education was instilled in me as the ticket to success. The welcoming, uplifting, and supportive people within the walls of the educational environment at the College of DuPage constructed pathways for me to proceed through my American journey at the college and beyond. Seventeen years later upon graduation, to be chosen as one of the original 8 award recipients out of more than 148 thousand graduates… how could this significant moment better be characterized than it was truly like a home coming?!
Watch DynamicBuna's acceptance speech: https://www.youtube.com/watch?v=Fupt-sctJB4